Peraso Hosts Ministers Bains and Hajdu for Global Skills Strategy Announcement
Posted on March 9, 2017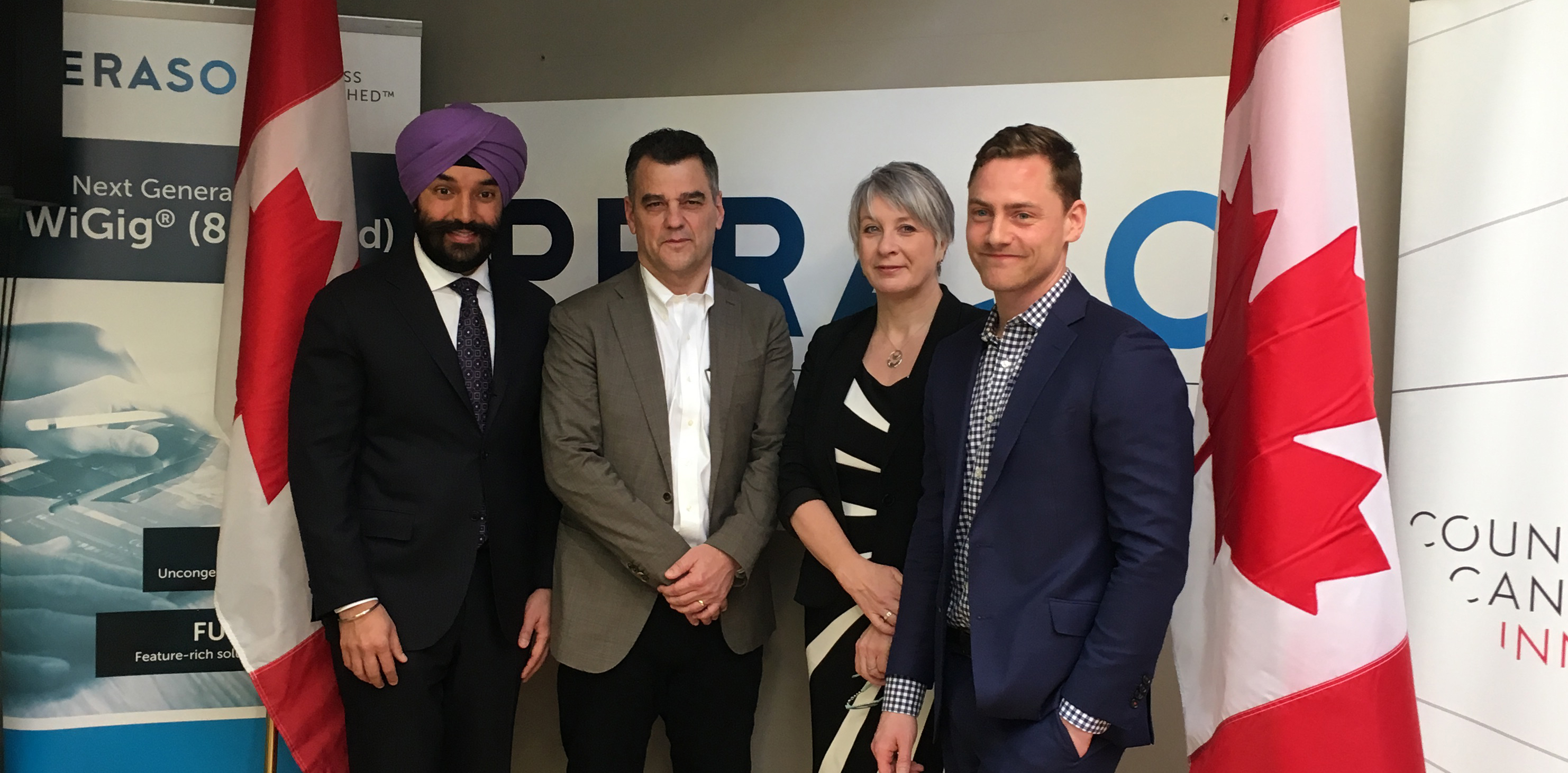 New strategy will facilitate faster access to top global talent
Peraso was privileged to host the Honourable Navdeep Bains, Minister of Innovation, Science and Economic Development, and the Honourable Patty Hajdu, Minister of Employment, Workforce Development and Labour, for their announcement of the Government of Canada's new Global Skills Strategy, yesterday at our Toronto office.
The Global Skills Strategy is geared toward helping high-growth Canadian technology businesses attract the specialized talent needed to continue to innovate and grow. The program will streamline the process and offer a two-week turnaround for applications, ensuring companies can hire the talent required to take their businesses to the next level.  The Ministers announced yesterday that the program is set to launch on June 12th, 2017.
"We feel deeply honoured to have had the opportunity to be a part of such a big announcement," said Ronald Glibbery, President and CEO of Peraso Technologies. "This fast-track initiative by the Federal Government will significantly assist companies such as Peraso in scaling the company to compete for business at a global level."