About Peraso Technologies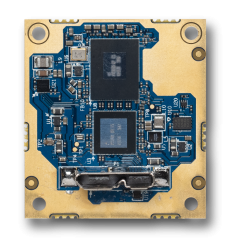 Peraso is a fabless semiconductor company specializing in the development of integrated circuits for the 60 GHz wireless marketplace. Peraso's goal is to provide best in class products for the consumer electronics (CE) market in general, and specifically to the mobile segment, including smartphones, tablets, and digital cameras. As such, Peraso endeavors to incorporate features critical to the mobile market in our products, including minimal footprint, low power consumption and competitive price points.
Peraso is a venture capital funded private company, receiving initial financing in October 2009. The company is an original member of the Wireless Gigabit (WiGig) 60 GHz Alliance and was a key contributor in the IEEE 802.11ad specification process through its unification into the Wi-Fi Alliance, where it remains an actively participating member. As an active member of the IWPC, Peraso is committed to providing leadership for the wireless industry in markets such as portable WiFi and small cell backhaul.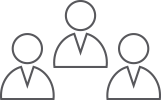 About the Team
Peraso has assembled a remarkable mix of skills from both a commercial and a technical perspective. On the technical front, Peraso has a deep array of technical specialities, including millimeter wave circuit design, phased array antenna, advanced packaging, high speed mixed signal and advanced MAC/PHY architectures. On the commercial front, members of Peraso have proven success in such diverse technical markets as digital video, low-power wireless gigabit Ethernet and powerline communications. 60 GHz technology has the means to transform the way the wireless market works and Peraso has the team to make it happen.
Career Opportunities
About WiGig Technology
The unlicensed 60 GHz band has been available for several years, but only now is it possible to implement devices in low cost SiGe BiCMOS and CMOS technologies. With the support of the FCC and other regulatory bodies, leading-edge IEEE 802.11ad solutions are entering small cell and CE marketplaces.  The combination of low cost implementation and power efficiency versus other wireless standards, coupled with enormous spectrum makes Peraso 60 GHz wireless ideal for next generation mobile applications.
60 GHz wireless technology provides an ideal alternative to fiber. Particularly in dense urban environments, utilizing fiber for small cell backhaul is inconvenient and troublesome to deploy and carries costly capital and operating expenditures. License-free V-band spectrum allows carriers to quickly deploy increased capacity to their networks with additional cell coverage, or alternatively, provide additional network coverage in outlying regions.
Consumer Electronic Applications
Wireless Broadband Applications