Next Generation Applications with Peraso's 60 GHz Wireless Technology
The unlicensed 60 GHz band (V-band) has been available for several years, but only recently proliferation of devices in low-cost silicon technologies. With the support of the FCC and other regulatory bodies, leading-edge IEEE 802.11ad/ay solutions are entering fixed wireless access, consumer, and enterprise marketplaces. The combination of a low-cost implementation and high-power efficiency versus compared to other wireless standards, coupled with enormous spectrum makes Peraso 60 GHz wireless ideal for next generation applications.
Peraso's 802.11ad/ay provides an ideal alternative to fiber. In dense urban and sub-urban environments, utilizing fiber for small cell backhaul is inconvenient and troublesome to deploy and carries high capital costs and operating expenditures. Peraso's high-performance 60 GHz phased-array radios support 1 Gbps PtMP links in excess of 1.5km in distance when coupled to Peraso's ultra-long-range PER7213-PAG phased array antenna, and PtP links in excess of 25km when coupled to Peraso's PER7211-PAD and a parabolic reflector.
Products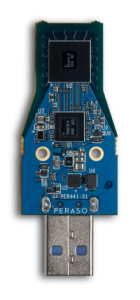 'W' Series Chips
For consumer electronics devices such as VR headsets, docks, adapters, smartphones and tablets, the 60 GHz band provides a wireless alternative to existing wired standards like USB3.0 or HDMI. The Peraso 'W' Series Products address this market with industry leading efficiency, outstanding performance and a compact form factor.
View our 'W' series products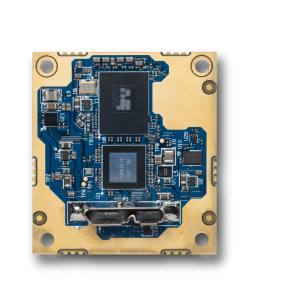 'X' Series Chips
The Peraso 'X' Series Products operate in the 60 GHz V-band spectrum enabling rapid, license-free deployment in most major geographic markets. The 60 GHz band offers a large contiguous operating band to deliver multi gigabit per second throughput across the industrial -40°C to 85°C temperature range, and is particularly well suited to avoid the increasing interference problems suffered by traditional 2.4 GHz and 5 GHz WiFi bands. It incorporates the high-speed USB 3.0 system interface to integrate with common low-cost network processor ICs.
View our 'X' series products